Yeah, yeah, its not even past Halloween and I'm talkin' Christmas right?!  No one wants to hear about the long-ass lines to see Santa/Black Friday/parking/food/decorations/slash (lol!), do Christmas cards or deal with the family events.  But if you've got little ones, getting your shopping (or a planned out lay-away) over time is the way to go.
Personally, Louie and I went to Toys R Us and got it locked down last week.  Frankly, its a good strategy if you haven't done it before and really doesn't cut a hole in your wallet/purse.  That and we dodge all of the BS, while still ACTUALLY DOING the shopping.  Sure, I could do everything online and get a sweet deal.  But it just doesn't feel the same.  Actually doing the legwork for me, seems to have a weird sense of self accomplishment to it.  Go figure on that one.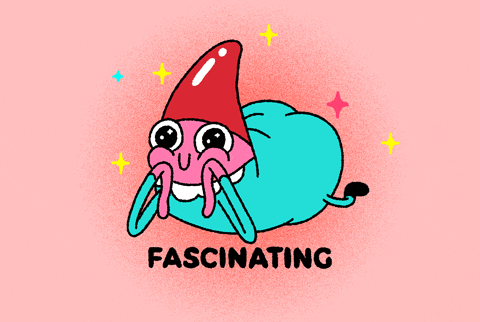 Overall, Grace is getting a pretty nice haul for her presents from us.  Most notably, she's getting a 2DS with a few Mario games.  (With me quietly getting Smash Bros for it!)  🙂  Right now, I do feel she's pretty young for it, but it seems that she gets on the phone a bit and plays Mario Run too much, along with the usual My Little Pony and Learning games.  But that is where we're putting a limit on our mobile/gaming time to rainy/cold days, when we need a break or half hour here or there.
As of now, we've been pretty light on enforcement with the rule.  But I'd rather she spend her childhood outside, doing activities and less gaming/phone time.  Hopefully it will turn out that way, as I've always been a good balance of outgoing and a homebody.
But I really didn't get any inspiration to write anything down about making a list until I read about the upcoming Wolfenstein: The New Colossus.  Which is one of my must-plays for the upcoming year.  For those that haven't been following any of the upcoming titles, I'll give a few bits about them.
1)      Wolfenstein: The New Colossus
If you grew up playing PC games, there is NO WAY you've never heard of Wolfenstein 3D.
It was the game that started the First Person Shooter (AKA FPS games) genre and got its reputation for its kill all Nazis gameplay.  The New Colossus is a direct sequel to both Wolfenstein: The New Order and The Old Blood.  (I know, confusing.  The latter is a DLC expansion that is just as good.)
What's so special?    –  Well, The New Order is a phenomenal game that plays very simplistic.  With its single player only, story driven, shootfest that gives you the option to go stealth until the shit hits the fan.  Its gameplay barely penalizes you for just doing a kill em' all type of run-through.  It plays just like it used to, when it came out way back in the 90s but runs smooth and combat is tense and satisfying.  That and the story is great take on an alternate-reality of the World War II.
The New Colossus is a clear continuation of that story and gameplay.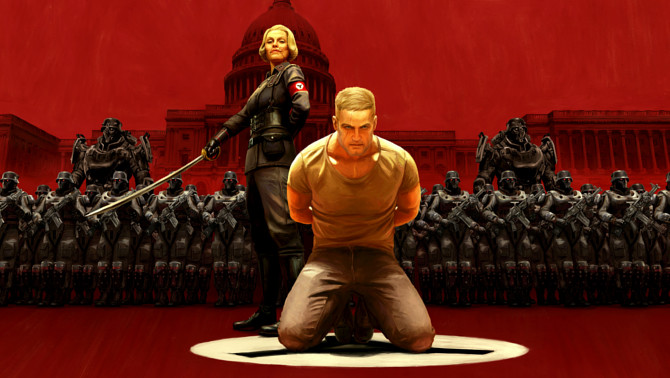 This isn't Call of Duty, I assure of that!
Why am I excited?  –  The new setting and how the events changed things that happened from the previous entry.  It has a brand-new engine by Id Software, which is known for making some powerful engines that rival Unreal and Crytech.  (Which are what MANY of the games we play, run on.  In case you didn't know.)
That and killing Nazis in Wolfenstein is way better than CoD:  Zombies, without question.
Also, I enjoy a truly mature gaming experience.  Which is where the title has no censorship, the violence, gore and nudity/sex is used correctly and not forced or thrown on a canvas like a trashy painting.  Wolfenstein did that.
Release Date October 27th
2)     The Evil Within 2
The sequel to the former director/creator of Resident Evil, Shinji Mikami.  The Evil Within was a pretty frightening game to experience.  Although it seemed to rely way too much on the mechanics of one of his older titles:  Resident Evil 4.  Which is a classic survival horror game, but most people saw TEW as a clone.  In response to that, The Evil Within was a GOOD CLONE gameplay wise, that did have its moments where you had more bullets than the enemies you were fighting.  But had MANY twisted, tripy and frightening moments.  The first game made me feel tense and on edge throughout my first playthrough.
What's so special?  –  The first game left a lot more questions than answers, which wasn't necessarily a bad thing.  It just left everyone that enjoyed or cared about the story, with a big fat, SO WHAT'S NEXT?!  Most likely, survival horror fans will pick this up, especially if Resident Evil 7's move to 1st person didn't sit well with you.  Which was a solid and well executed move for that series.  The Evil Within plays like Resident Evil 4, except on acid.  So you're in for a wild ride!  It's release is THIS FRIDAY THE 13th, so it'll be a no-brainer for a great Halloween title.
Why am I excited?  – Years back, Shinji Mikami made a claim, that he was, "going to bring survival horror, back to its roots".  Personally, he didn't really do that in the first game.  Hopefully, he pulls this off and the second one is a phenomenal experience and succeeds on the market!
3)  Star Wars Battlefront II 
Two years ago, DICE released the first Battlefront and the gaming community went apeshit in the WRONG WAY!  Sure, it was DICE's Battlefield sort of gameplay with everything done up in a beautiful Star Wars fashion.  But a large majority of its gameplay was focused on the multiplayer aspect.  Which is great and all for a military shooter, but this is STAR WARS we're talking about here!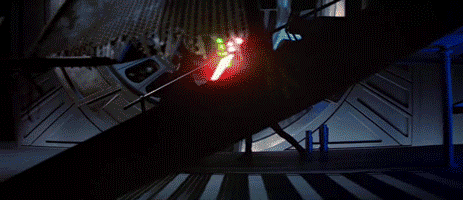 The fan base for the series is MASSIVE with only Trekkies and comic fans being the only groups to rival that demand!  So they completely failed in catering to casual gamers that just wanted to boot it up and play a story/reenactment of the series.  That, and it lacked in content or was paid DLC.  (Albiet pretty good DLC)
I'll admit, there was a lot that was done right about the game, too.  Walker Assualt was pretty cool and the Death Star DLC is pretty badass.  All of the content that was present was faithful and true to the series.  Space and X-Wing/Tie Fighter dogfights were a blast! (Pun intented.)  Battlefront II is set to surpass this in spades and remain true to fans of both shooters and the Star Wars series.
What's so special?  –  Well it's Star Wars, with plenty of vehicles, blasters and gadgets to use.  Also, it's going to be a clear improvement over its predecessor.  Not only will it cover ALL three Star Wars generations, (prequel, original and sequel) it will feature a new story campaign that will cover the period between Episode VI (Return of the Jedi) and VII (The Force Awakens) using an original character.
Yesterday, I sunk my teeth into the Multiplayer Beta.  From what I saw, it looks to be a solid improvement.  The content has been TRIPLED and it seems that EA/DICE is doing away with paid DLC for this.  (SOURCE)  All of this covered by a teaser video featuring John Boyega (AKA Finn)
Why am I excited?  –  The beta is kinda making me a Day 1, which is NEVER what I do.  But this may be the Star Wars/Battlefield experience I was looking for in the first!  I've been a Battlefield veteran since Bad Company and Battlefront 1 was the only DICE title to let me down.  (But the DLC did make the game better!)  It comes out November 17th
MORE TO COME ON PART 2