I should be saying "hey everyone, nice to see you!" But its been like 6 months since I last said anything on here. For now, I will save the summary and move onto my motivation to write today. I just finished The Evil Within 2; officially checking this off of my list.
Like everyone in the gaming universe, you're going to here my muses and perspective. Hopefully you'll choose to read further…most likely because that's Metacritic is for! But if you do, there will a nice treat in it for you. (Actually, no there won't) Okay, its safe to say I'm a little insane. But maybe that is because I'm still feeling a mild bit pseudo-PTSD from playing this game.
Starting off, I'm a vet of the series and survival horror since 1998, so I know my way around a hand crank, if you know what I mean. I play mine on hard and keep my eyes and ears trained, with the lights off! So you know, I like me some good scary shit!
The Evil Within 2 is a direct sequel in number and in story. (Which doesn't always happen in TV, movies and games these days.) Following the events of the last game, Sebastian Castellanos is drowning himself on 1 bourbon, 1 scotch and…polishing off those bottles before he gets to that last beer and…
Its safe to say that this detective's life is in the toilet. (Hah!) Thankfully, a familiar face comes back into his life and tells him that the worst parts in his life, didn't really happen and just an elaborate lie. (Save for all of the murdering and havoc caused by Ruvik, AKA the cheapass teleporting monk, from the first game.) Enter the evil corporation and a motivation for Sebastian to go back into the hell that made him miserable in the first place! BAM!! There you go, EW2's intro in a nutshell.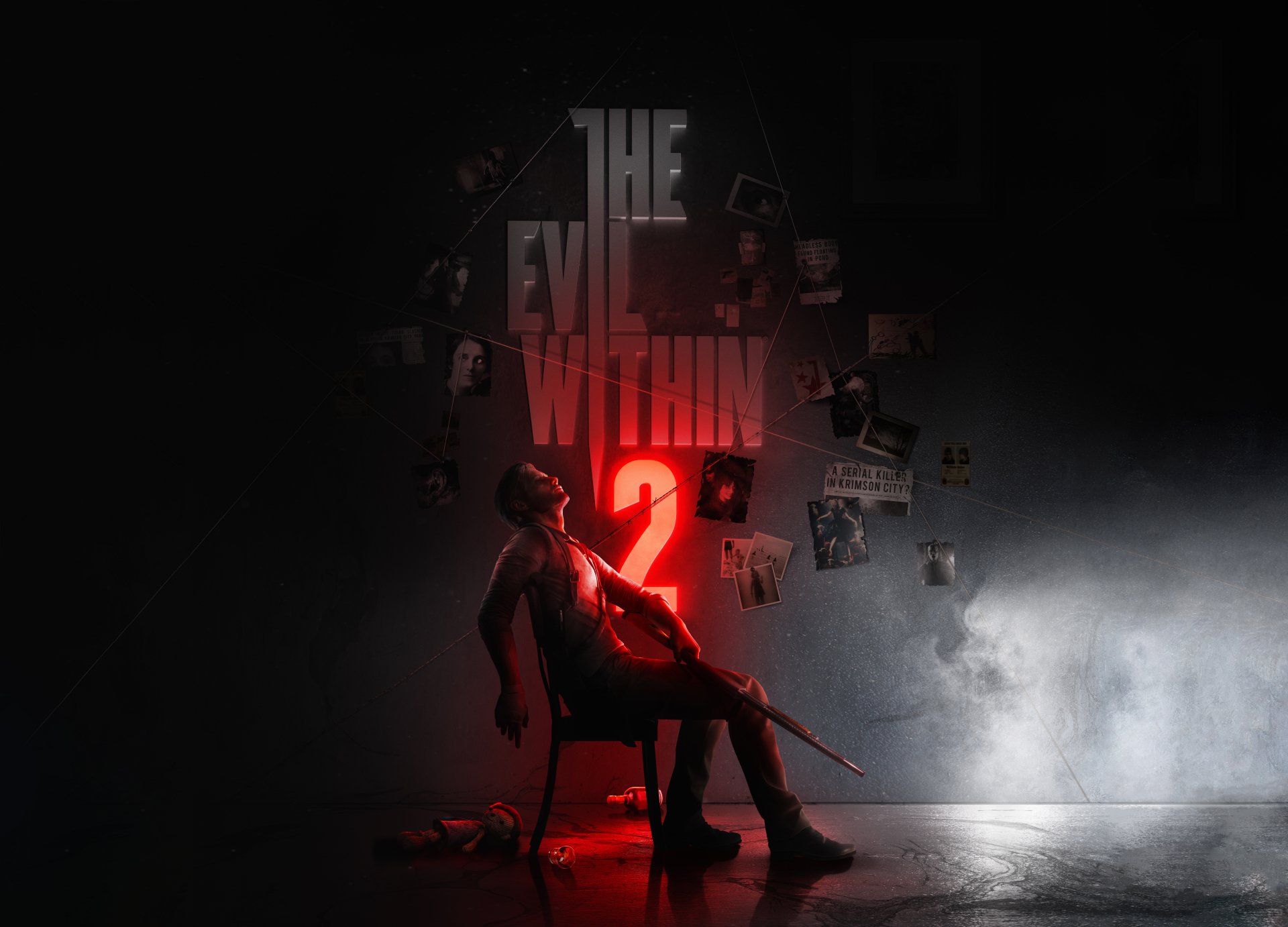 Thankfully, not everything is as cliche as you'd think. Sabastian goes in, with a mission to fix "The Matrix"-inspired virtual network and rescue some very important people. In exchange, all of Sebastian's problems will go away. (FYI, I'm trying to be as vague as possible, because there is a pretty good story to this game!) Sounds easy right? NOPE!! THATS A BIG…
Right as I started playing it, the game thrusted me right into the main antagonist. A seriously F*CK'D UP psychopath who really should've been written for "True Detective" season 3. (Come on. HBO!! DO IT!) All I can say is, he reminded me of one part Joker, another part Ed Gein (real life murder who inspired half of horror's household names.) and a dash of a creepy department store photographer. To be honest, IT WORKED and everything related to him was either terrifying, disturbing or unsettling.
Playing EW2 DOES FELT unsettling and remained so for about 75 percent of the game. As for the survival horror aspect, the game makes you feel like every item counts. Even on normal, I was always looking to scrounge up parts and supplies. Some areas it became a gamble because maybe I didn't sneak around the enemies good enough or used up too much ammo. This added to the tension when I was exploring new places, along with: the jump scares, when the game screwed with me or mundane moments that turn into "OH SHIT!"
I say that, because there was a lot of that, said by me during my exploration of the town of Union. Searching the town really feels like you are looking for survivors or clues, literally every area will have you on your toes. Sadly, once those areas were explored, the spookiness faded near the end. At this point, the game focused on combat, wrapping the game up and getting me ready for the final push. Ultimately EW2 did redeem itself with huge nods to the previous game and a good finale.
The Evil Within 2 does not leave you hanging or have asking all kinds of questions when everything is said and done. But it did leave itself open for a sequel. I thoroughly enjoyed the game and will go back and finish it on Nightmare, in the future.
I really cannot recommend this game enough you are a survival horror fans. Although fans of Silent Hill and atmospheric horror games may not like for its heavy reliance on combat and stealth. Hardcore survival gamers may think the combat make it easier, but that is what Classic Mode is for! (unlocked after beating it) Rest assured, you're in for a wild ride that is well worth a trip or two.
One last thing…you'll never listen to this song the same way again! Enjoy the warm and fuzzies!
As always feel to COMMENT and DISCUSS below.